What if you could feel like yourself again?
There is a way.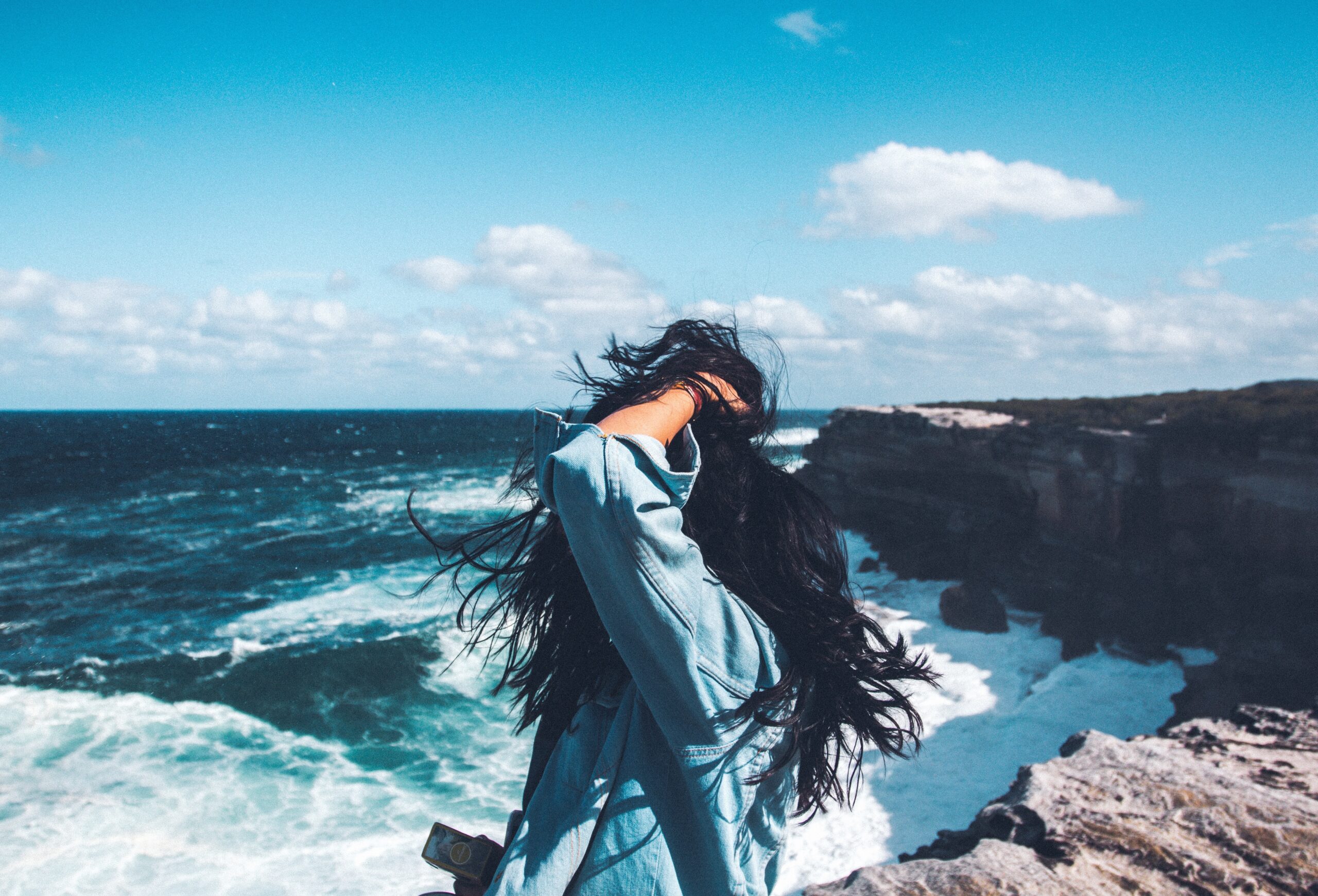 What if actually moving past your trauma is possible?
There is a way.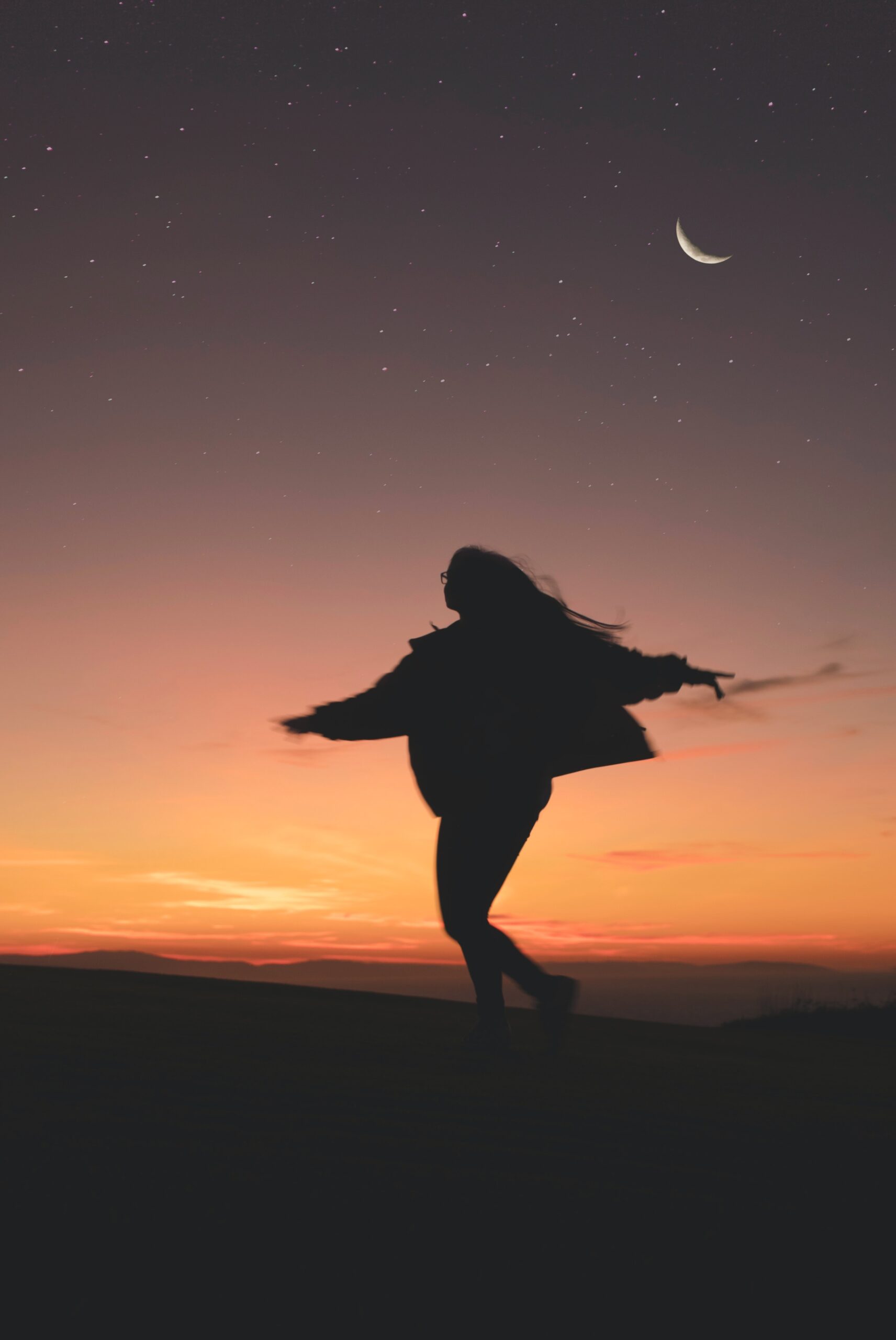 What if you could connect with your truest self?
There is a way.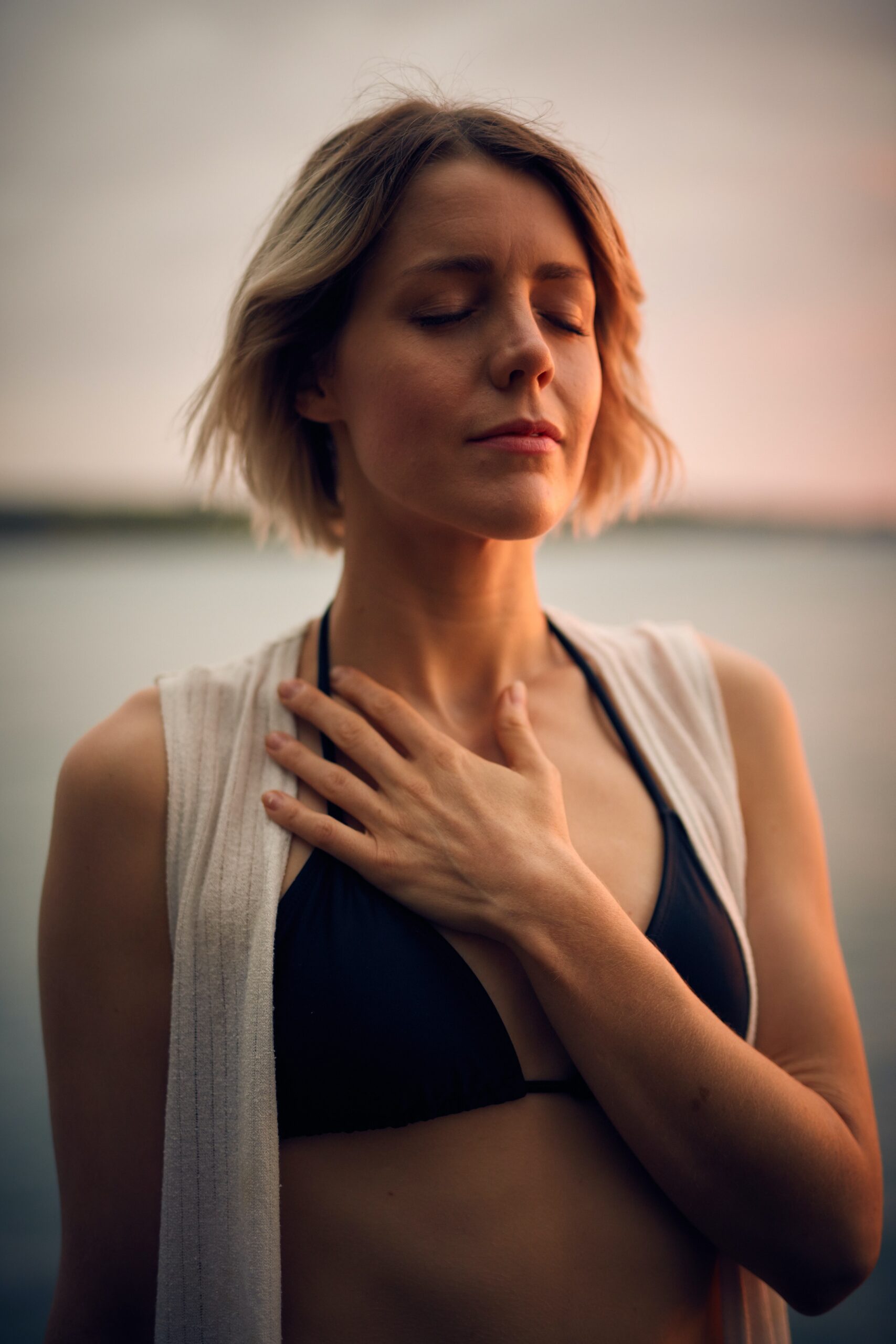 What if you just need to let go?
There is a way.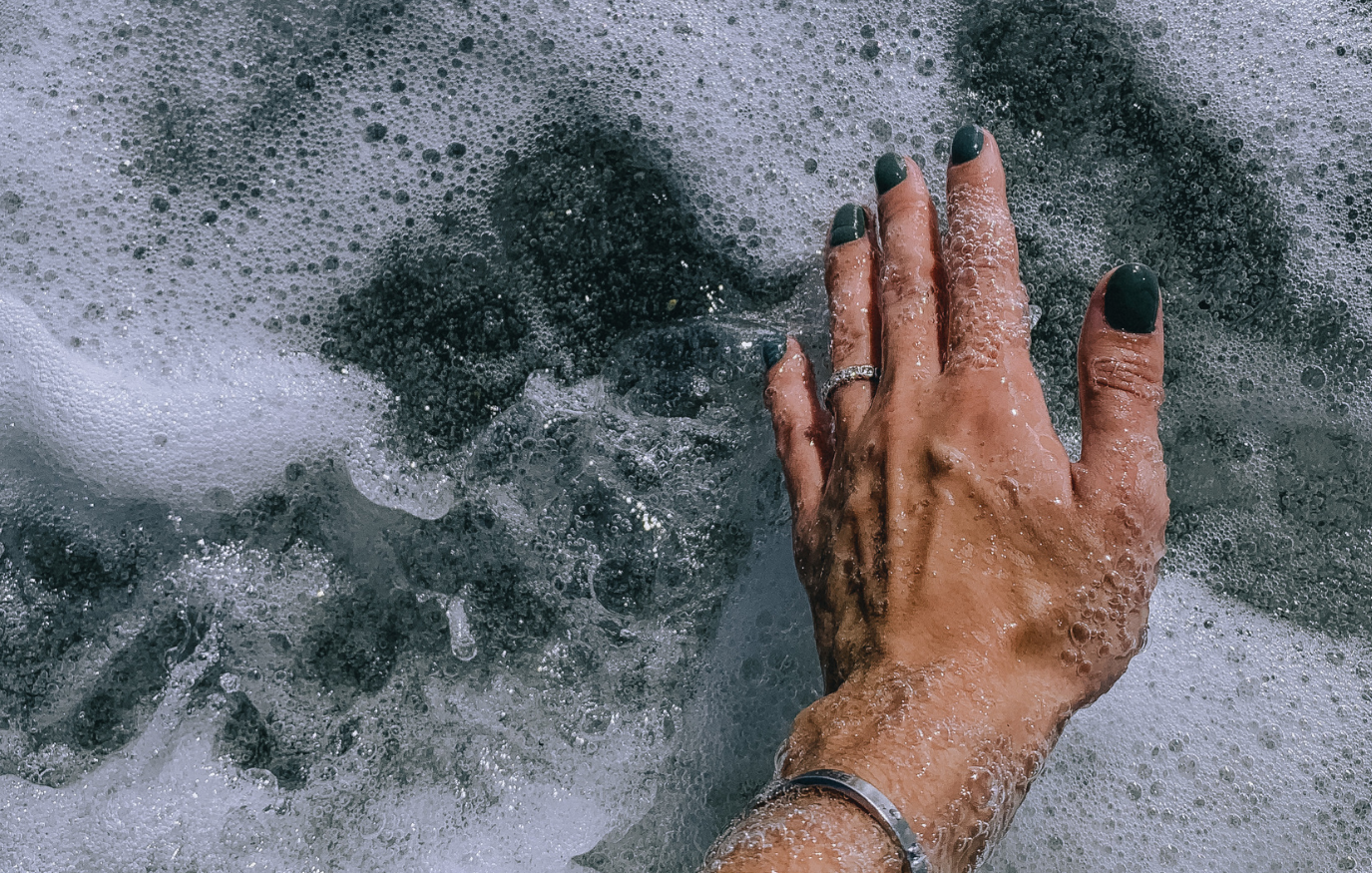 What if you could deal with what's beneath the surface?
There is a way.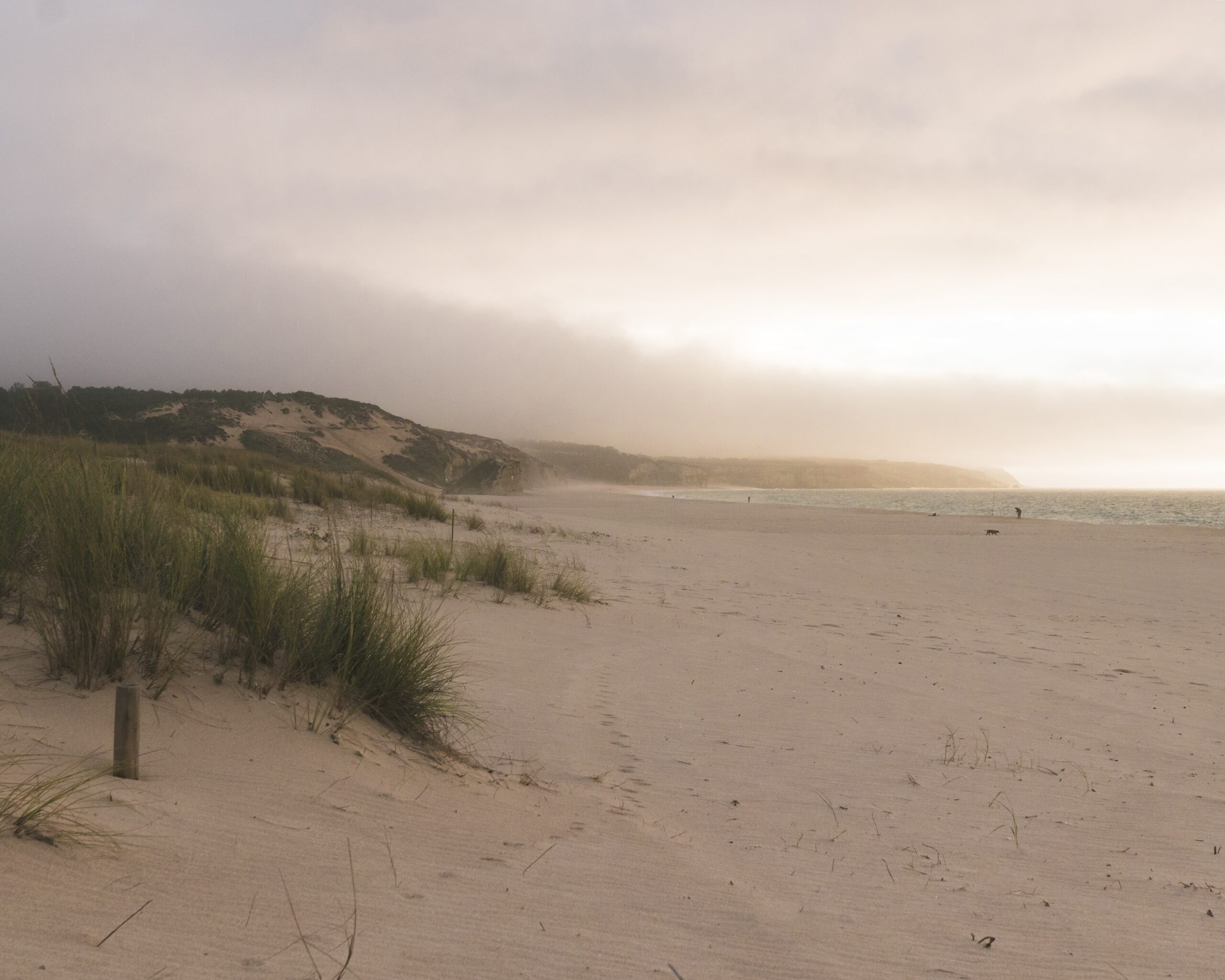 What if you could actually enjoy life again?
There is a way.
We all know we need to heal,
to let go, to reframe.
And as hard as we've tried, it sometimes seems elusive.
We were never taught how to heal.
We were never taught the steps.
Until now.
This is the "how" in "how to heal."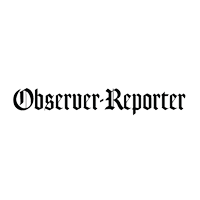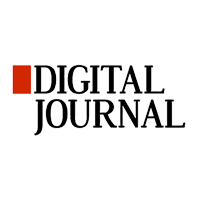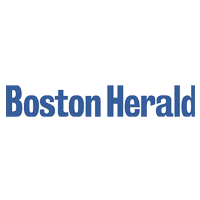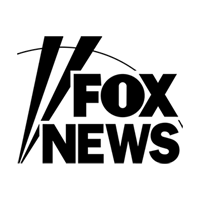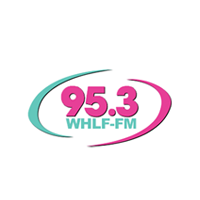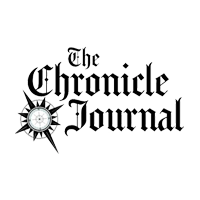 Claire Uncapher: A Rapid Transformational Therapist Empowering Individuals to Live a Life of Freedom and Healing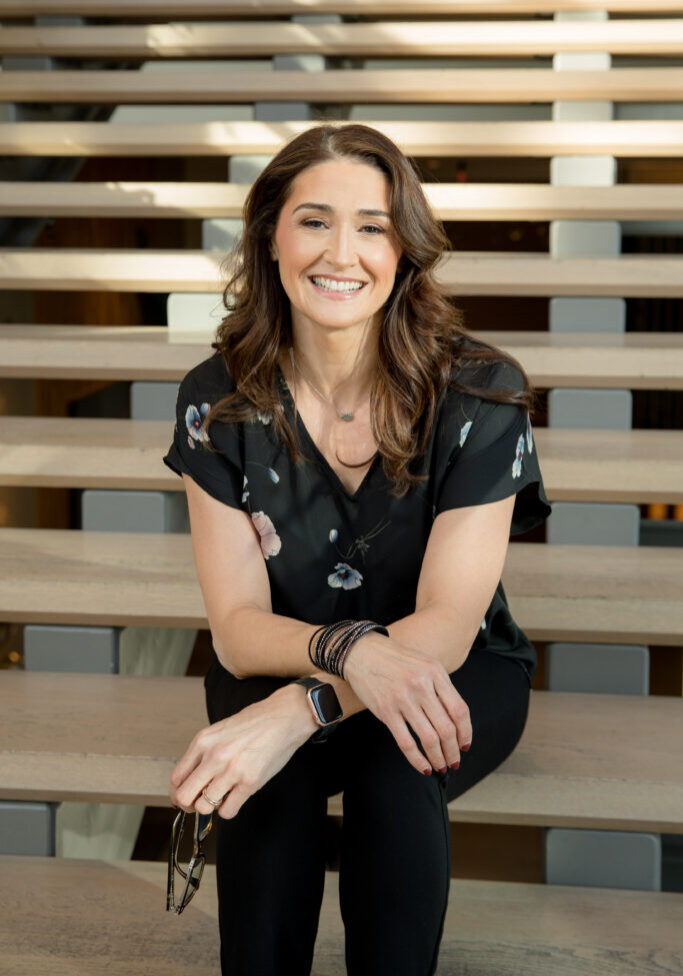 welcome to finding inner peace
Intuitive Life Coach, Rapid Transformational Therapist, National Speaker, Founder of The Body Speak Process™
I'm an Intuitive Life Coach, life-time learner, wife, mom, daughter, sister, and friend.
I work with clients from all over the country via Zoom, as well as locally in the Virginia Beach, VA area.
I use my skills, experience, and intuition to guide my choices and tap into my clients' subconscious emotions, thoughts, and beliefs. This helps me facilitate new insight for my clients, resulting in real and deeply transformative change.
I call myself an Intuitive Coach because my intuition helps me understand a client's pain and how I can best help them.
I help my clients find breakthroughs from some of the deepest struggles in life:
Generalized & chronic unhappiness
Overwhelm
Stress
Trauma
Grief
Dysfunctional coping
I find that most of my clients have led very full lives, but they're tired of struggling. There are finally ready to live their best life and embrace and accept themselves like they never have before. They've tried seeking joy in their careers, their marriages, and their circumstances, but somehow the problems have persisted.
As luck would have it, that's usually when they find me. From that point on, their healing journey changes.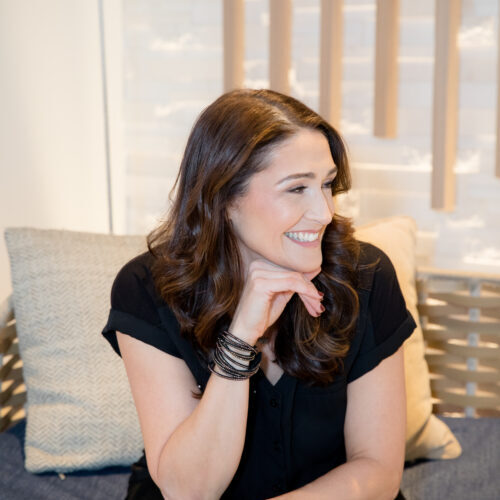 I know you can achieve freedom, because I've been there too.
I struggled with low self-esteem, anxiety, and depression my entire adult life. I tried everything to feel better; talk therapy, medication, exercise, nutrition, meditation, acupuncture, yoga, energy medicine, past life regressions, magnet therapy. You name it, and I've probably tried it.
All of those things helped some, but I still struggled. Something was always just there, under the surface. I thought I was doing the inner work, but nothing I had tried really got to the core of the issue. I needed to go deeper, but I didn't know how.
Then, I stumbled upon Rapid Transformational Therapy with an RTT certified practitioner. After just one session, my life changed. I wasn't just managing the depression and anxiety symptoms anymore—I was actually becoming aware of why I was experiencing those symptoms. I was doing the necessary work to overcome the how, where, why, and when I ever started feeling that way in the first place.
I discovered the root cause of my issues and was able to understand them in a completely different way. It was a deeply transformational process that led me to work with the underlying beliefs that had been causing me so much pain. I was diving beneath the surface, and I was finally able to release what was holding me back. I couldn't have done this before because I wasn't consciously aware of the real issues.
After discovering the real reasons I was struggling, I addressed other issues in my life and continued to heal. Today, I am honored to help others experience the freedom that I have found and have developed a system to help clients overcome their inner obstacles and unlock the best version of themselves.
In my compassionate, yet direct and no-nonsense approach, I use many tools, such as Rapid Transformational Therapy, Intuitive Coaching, and The Body Speak Process™  to help my clients move to higher ground.
Are old beliefs and patterns getting in your way?
There is a better way, and I'd like to introduce you to it.
It's called The Inside Out Healing Method.
The Inside Out
Healing Method
Transformational 6-Week Program
This is how I healed.
After discovering and healing the root cause of my pain, I noticed something interesting in myself and in my clients. There were common themes and patterns that needed to be addressed and healed in order to achieve true freedom.
I take you through the journey step by step. It's effective, it's deep, and if you implement the steps I give you in this course, it will truly change your life, the same way it's changed my life and so many of my clients' lives.
If you want to heal, move past old patterns, and finally shift into a completely different way of being, this is for you. 
Mini Course available in the
Ripples of Change & Currents of Change Packages
Full Course available in the Waves of Change Package
120 Min. Personal 1:1 Root Cause RTT Session

Mini Version of The Inside Out Healing Method Course
120 Min Personal 1:1 Root Cause RTT Session

One 90 Min. Personal 1:1 Coaching Session

Mini Version of The Inside Inside Out Healing Method Course
120 Min Personal 1:1 Root Cause RTT Session

(5) 90 Min Personal 1:1 Coaching Sessions

The Inside Out Healing Method Transformational 6-Week Course

Full Bundle of The Body Speak Process™
Which package aligns with you?
If you're looking to begin looking inwards and dealing with what you are not consciously aware of, but you're not quite ready to be in the deep end yet, the Ripples of Change package is for you. 
The 1:1 Root Cause RTT Session is a 2-hour Rapid Transformational Therapy session with Claire. This session will help you open up your subconscious mind and become aware of the emotions, beliefs, and programs that have really been going on at the core of your struggles.
The Mini Version of the Inside Out Healing Course is a shorter, self-study version of Claire's signature transformational program. You will be given the tools to address your inner healing at your own pace, rather than a continuous weekly study.
If you're ready to jump into your inner world and create some shifts towards a better life, this is for you. The Currents of Change package includes everything the Ripples of Change package does, including:
The 2-hour 1:1 Root Cause RTT Session
The Mini Version of the Inside Out Healing Method Course, which includes lifetime access to the self-guided study and resources
The Currents of Change package offers a deeper, 90 minute In-depth Coaching Call to support the breakthrough you experience in your RTT session and journey through the Mini Course. Going beyond awareness, this session is designed for Claire to personally get you started in the process of releasing old, harmful beliefs and committing to new, supportive beliefs.
You're ready to take the plunge, and you want Claire's expert coaching to learn how to navigate this better than ever before. You're dedicated to moving beyond your struggles and  you are ready to face your inner world with Claire's transformative support, tools, guidance, and process.
The Waves of Change package Includes everything that the Ripples and Currents of Change packages do, but as a deeper, immersive, 6 week transformative experience. The package includes:
The 2-hour 1:1 Root Cause RTT Session
FIVE 90 minute In-Depth Coaching Calls with Claire, which are spread out over the 6 weeks of the course and propel your progress forward with every new breakthrough. Update Claire with your latest reflections, and receive even further encouragement and higher calling in these sessions.
The Full Version of the Inside Out Healing Method Course, which is a 6-week guided transformation course designed to equip you with the tools to heal emotional wounds on the deepest level and begin to live your most authentic, empowered life. Complete with weekly modules by Claire, bonus examples and content, and audio meditations for deeper subconscious growth. Includes lifetime access to the entire study and resources.
---
As a huge added bonus, the Waves of Change package also offers the full version of The Body Speak Process™  Bundle, which includes the guide for the powerful modality called The Body Speak Process™ that allows you to hear, identify, address, and release your body's messages in 10 easy steps. This life-changing technique is Claire's signature method for self-establishing the mind-body connection, anywhere, anytime and relieving stress physically, mentally, and emotionally.
The full Bundle includes support resources that help you integrate this tool into your life, including:
The Body Speak Process™ 10-Step PDF Guide
Detailed 45 minute Video Course of the 10 steps of The Body Speak Process™  and how to use the support resources
The Body Speak Process™ 10 minute Guided Audio Meditation
90 minute In-Depth Coaching Call with Claire to specifically help you learn and contextualize this tool in your own life
5 Bonus Coaching Videos of Claire applying the The Body Speak Process™ to relieve anxiety and gain clarity and overcome stress of everyday recurring triggers
Invite to the Transformational Power Hour private Facebook group which holds discussion, Q & A and exclusive content from Claire
---
If you're serious about your transformation and you're ready to do whatever it takes to achieve a freer life, this is for you. This 6-week intensive course is the perfect way to invest in your inner healing in a way that will transform how you see your life, your self esteem, your relationship with your emotions, your relationships with others, your relationship with your past, and ultimately, your future.
CART CLOSES on the 12th January 2022
What if you could tune into your body and release its stress within minutes?
When you learn The Body Speak Process™, I teach you how to:
gain control over your body and stress
feel better anywhere, anytime
resolve your emotions completely independently
When I first created this technique, I was using it every day because I felt the results of relief and resolution quickly, consistently, and effectively. My clients love it and find it very easy to learn and use in their own lives, for everything from everyday stress to deeper issues.
"The shift happens when you stop trying to change the outcome and change the belief instead."
Client Testimonials
"It had been months since I was able to sleep through a night like last night after the session."
"And even though I had a big challenge arise right after our session. I was calmer today, my nervous system seemed more balanced.
I just finished my first listening round of your recording. I was led to listen to and sing along some of my favorite recordings of from years ago. I realized I had not listened to music, much less sung along in YEARS!
I already look forward to more work with you as I can sense already that what we did is having a positive impact on me on my journey to lighten my load so I can be who I really am.
May the fabulous work you do shine back on your life manyfold in gratitude."
Elke S.
"After my session I feel every portion of my life and everything that has happened to me has all been dealt with all at once."
"I'm now, after having my wife pass away recently… I now feel like I'm ready to start living my life again without her. She'll always be with me in my heart but I was feeling stuck. I was feeling like I didn't want to leave the shock and denial stage of grieving because it was comfortable. But now I feel like I can, I can leave it behind and start experiencing joy, and love, and peace."
Mike C.
"Thank you for all of your help!"
"The 'Reframer' concept from our session has stuck, so that's been very interesting and helpful. 
Thank you for all of your help! You're an amazing therapist, Claire."
M. D. S.
Claire is genuine, caring and was able to help me after years of meds and therapy sessions. She was what I wanted after feeling "stuck" or at a dead end road. It's been an amazing experience learning and talking with her. It's helped me in so many areas of my life. If you feel lost, stuck or unsure, now is the time to make a change. She's a person that just gets "it" and can relate to you as well.
"I've had amazing sessions with Claire."
"I highly recommend her for issues whether emotional, mental or physical. Her spirit comes through and is amazing! She has been helping me with a recent health crisis and it really has made a difference with changing thought patterns that were negative and no longer serving me."
"I thought I'd dealt with past trauma... until I went through the process with Claire and really dealt with it."
"After my first session of RTT with Claire, I never realized that those traumas were still being carried with me in adulthood and impacting my life significantly. Finding the root causes of my issues has helped me truly understand the 'why' and changed the narrative from my past so I no longer have to be the victim of something out of my control. Thanks to Claire, I am changing the way I react to outside stressors and am more present for my family. Thank you Claire for the tools I needed to move forward with my life."
Frequently Asked Questions
How do I know if this is a good fit for me?
If you are doing all the "right" things or have tried to solve an issue (or issues) for years, then this work is for you.
We use the power of the subconscious mind in a relaxed brain state to go to the root cause. Your brilliant subconscious mind, that knows everything about you, has all the information you need to move forward.
How much time will I need to set aside for this?
For the Ripples and Currents of Change packages, you can take as long as you'd like or complete them as quickly as you'd like. Both of those are self-study packages, and we will schedule our calls together over email.
For the Waves of Change package, you'll likely want to set aside 1-3 hours per week to watch the course modules, complete your calls with me, journal, and process. Most clients who sign up for Waves of Change are deeply emotionally invested and end up pursuing growth at a more rapid pace, which can be good as long as you are also balancing your necessary self care and needs.
Can I benefit from this work even if my problem isn't rooted in trauma?
Yes! This work address many issues, such as confidence, self-belief, and self-love. Almost everyone has had experiences that have caused them to form beliefs or come to conclusions about themselves or the world around them that have had a negative impact in their lives. This work can help you free yourself from those false beliefs, supports you in being the person you want to be, and helps you grow and more effectively achieve your goals.
Do you do remote work with clients?
Yes! The majority of my clients are all around the world, and most of them are in the USA.
For overseas clients, most of the work we do together can be at your own pace, and our live calls can be arranged. I work according to Eastern Standard Time because I live in Virginia Beach, but if you live in a completely different time zone, let's find something that works for us.
I do travel for conference and speaking engagements as necessary.
The best way to work with me is by signing up for one of the service packages I offer! That is how I can directly address your deeper wounds on a one-on-one basis and offer coaching, guidance, and support.
If you're not quite there yet, I encourage you to follow me on Instagram and Facebook for my inspirational and mental health content. If you're interested in hearing about my upcoming new programs and exciting new launches, sign up for my email newsletter to stay in the loop!
How can I book you for speaking engagements and podcasts?
Simply send me an email to [email protected] with your company or event's background, inquiry, dates, and location. I'm currently booking for 2024 conferences, workshops, summits, retreats, and speaking engagements, both live and for podcasts and other media.
120 Min. Personal 1:1 Root Cause RTT Session

Mini Version of The Inside Out Healing Method Course
120 Min Personal 1:1 Root Cause RTT Session

One 90 Min. Personal 1:1 Coaching Session

Mini Version of The Inside Inside Out Healing Method Course
120 Min Personal 1:1 Root Cause RTT Session

(5) 90 Min Personal 1:1 Coaching Sessions

The Inside Out Healing Method Transformational 6-Week Course

Full Bundle of The Body Speak Process™
10-Step Emotional Release Modality
$497
The Body Speak Process™  Complete Bundle with step-by-step guided instructions and resources is available now with bonus 90 minute Coaching Call with Claire. This is a $750 value, which is just $497 for a limited time.
Learn how this technique has changed lives, and how you can learn it and change yours, too.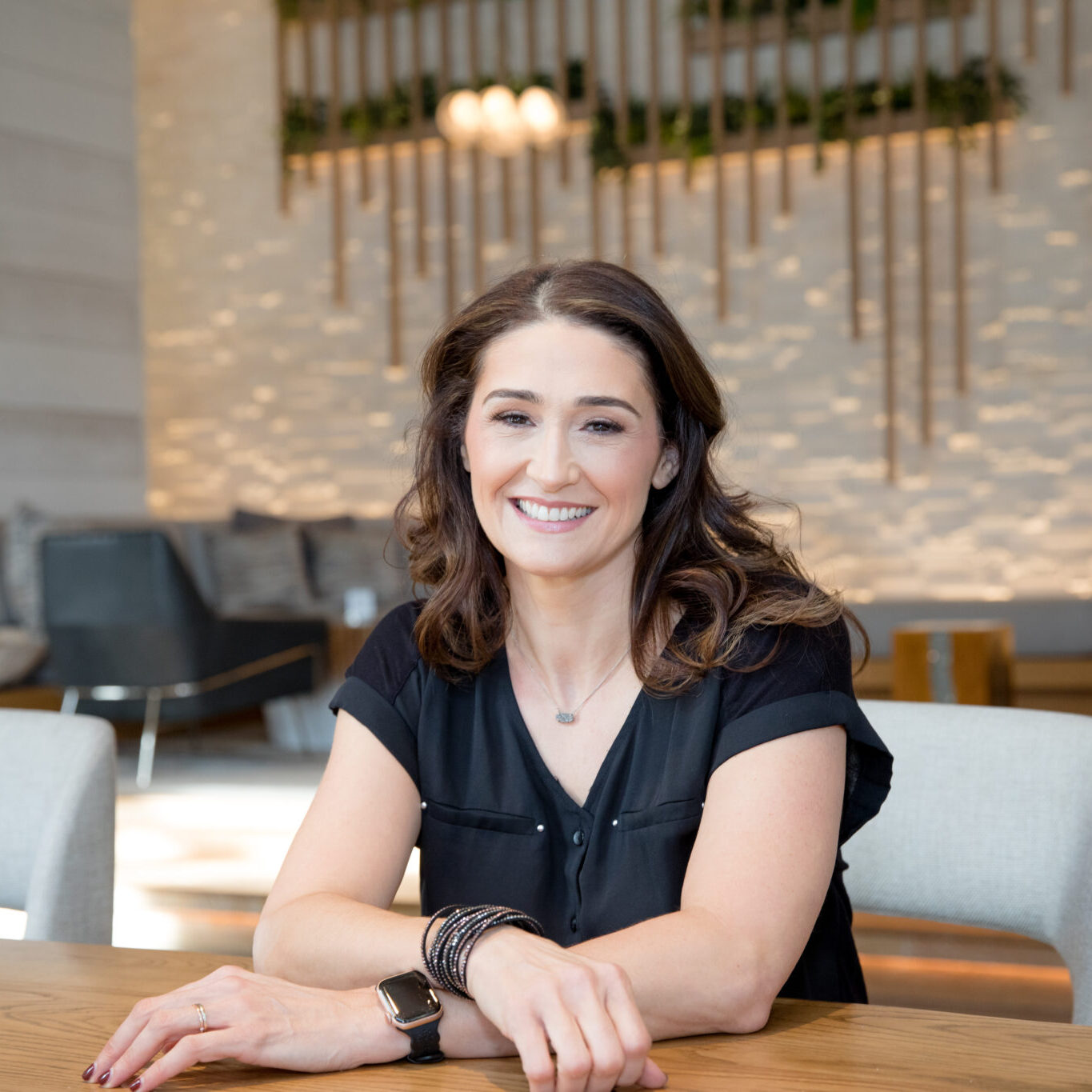 "You can feel genuine self-love and worth, and uncover an upgraded version of yourself...the beautiful real you!"